Testimonials
Don't take our word for it…see what our clients in York, Pontefract and Yorkshire say about us.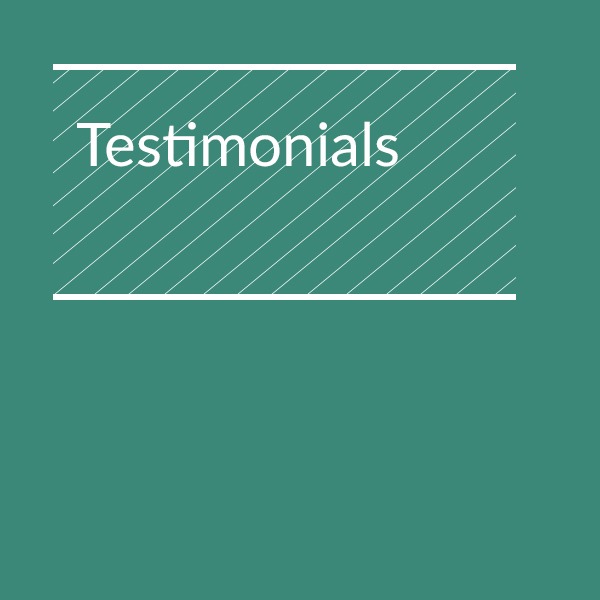 'I would just like to thank you for your time and enlightenment last week.  For those not familiar with Financial Services and what they mean, such as myself, it was a real eye opener.

I can only say I'm glad I listened to you Adrian, because you explained to me the implications, and I have no doubt that you have made a great difference to the way I will be spending the rest of my life.'
'During this process you asked us about what we hoped to achieve and you posed different life scenarios that may occur over the next few years.  You explained this process was to identify any gaps in our finances which now is the time to address them.

This process has proved invaluable; it has given us peace of mind and we both agree that we could not have done this without your help.

I would not hesitate in recommending Ergon Financial Consultants Ltd to my family, friends and colleagues in the future.'
'Here at 1st Byte IT we pride ourselves on being proactive not reactive along with good advice, so when we had to sign up to the new pension scheme I did not have a clue where to start.

After sitting down with you and listening to what the scheme is all about along with the advice on how to complete this with pointers from you I must say I could not have asked for anything more.  You told us what to expect, when to expect it and to manage it and that was totally reassuring.

I will not hesitate to recommend my friends, colleagues and customers to Ergon Financial Consultants of which I have already done to both my brother and customers and the response from both are just the same as mine.'
'Despite thinking that we were doing everything right in our retirement you have clearly explained and demonstrated that by moving our portfolio of investments into other areas (that we honestly didn't know was possible) we will now have a far more secure future'
'I write to thank you for this valued advice and the information you provided.  At all times you were professional and courteous while also being honest and candid with us.  We now have cover in place that will protect me and my family.

I was very pleased with the service Ergon provided and I would have no hesitation in recommending you to my friends, colleagues and business associates.'
'You recently visited my friends who were after some specific financial advice.  They commented that your office was very friendly and helpful, and sent a pack of information ahead of the appointment.  In this pack was financial information relevant to them, and a straight forward form for them to complete which allowed them to plan for the meeting.

My friends work in the financial services industry and are aware of the levels of service offered to customers, you were polite and friendly and nothing was too much trouble.  You very patiently advised them on the best path to take.  They told me that this had been the best meeting with a financial advisor in his 25 years career.'
'Your patience and understanding of my specific circumstances was a relief during this period of uncertainty.  A detailed analysis of my situation was documented and presented back to me with short, medium and long term goals.

Some financial cover was put in place with immediate effect and a strategy was formed that you felt would put me back on track if I followed your advice.

Having undertaken a review with you last week of my current financial position against forecast, it is very clear to me that your advice has exceeded all my expectations.

As a result, I am now ahead of your predictions and my future plans and investments are now within reach again.'
Call us now on 01977 702777 to talk through your requirements and make the most of our experience and comprehensive panel of lenders.