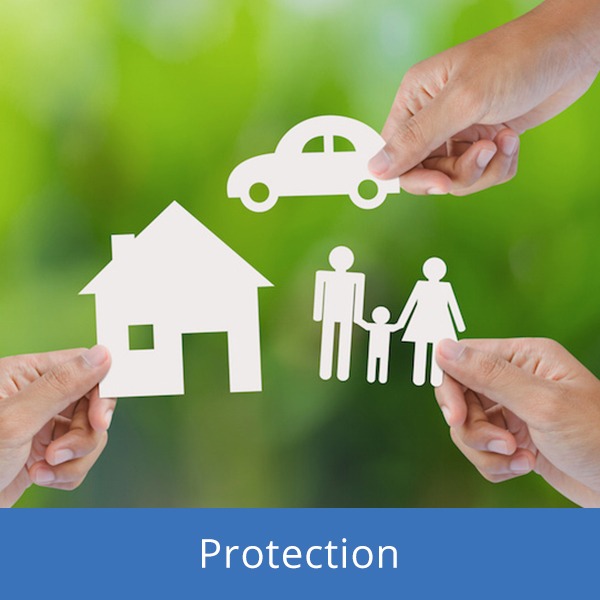 Choose Ergon Financial Consultants for your Protection needs in York, Pontefract and Yorkshire.
Will writing is not part of the Quilter Financial Planning offering and is offered in our own right.
The Financial Conduct Authority does not regulate on estate planning, trusts, inheritance tax planning and will writing.
You might be more familiar with insuring your home but do we think enough about insuring our greatest asset, ourselves?
Protection forms the foundation of any financial plan, such as:
Life Insurance
Critical Illness Cover
Income Protection
We will review any plans you have in place to determine if they are sufficient to meet your needs.
Life insurance forms the foundation of any financial plan. We will look to compare the cost of your protection products to make sure that you do not pay too much for your protection needs.
We help our clients in York, Pontefract and Yorkshire to prepare themselves for all eventualities. Questions you should consider include:
How much money do I want my family to receive if I die?
Are my mortgage and other debts paid off if I die?
Is my mortgage paid off if I suffer a critical illness like a heart attack or cancer?
What happens if I become sick or disabled and unable to work?
A well thought out financial plan will always ensure that adequate insurance is in place to protect your needs and the needs of your family.
We can also take into account the provisions you have already made in your will and we can discuss if this is still appropriate to your needs. We can discuss the possibility of placing life policies in trust, making sure that the money falls outside of your estate and is paid to the right person(s). With our advice you can rest assured knowing that if anything did happen to you or your loved ones your family members would be financially ok.
With our advice you can have the appropriate arrangements in place so if anything does happen you and your loved ones need not have any money worries.
If you would like to discuss how we can help you with your protection products please get in touch and we will be delighted to assist.
Call us now on 01977 702777 to talk through your requirements and make the most of our experience and comprehensive panel of lenders.